Step 1: Open the game and select the "Play" button.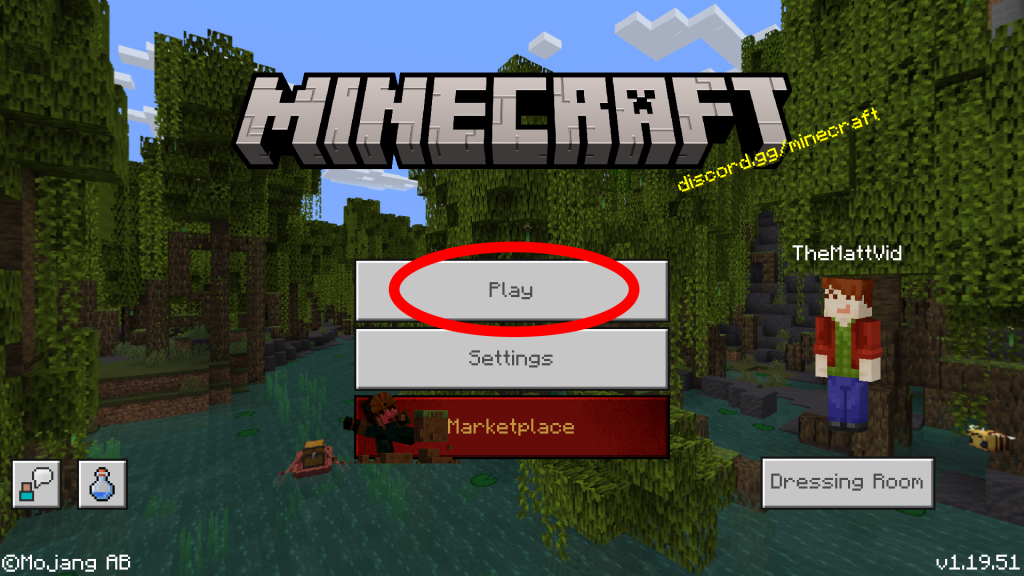 Step 2: Select the "Servers" tab.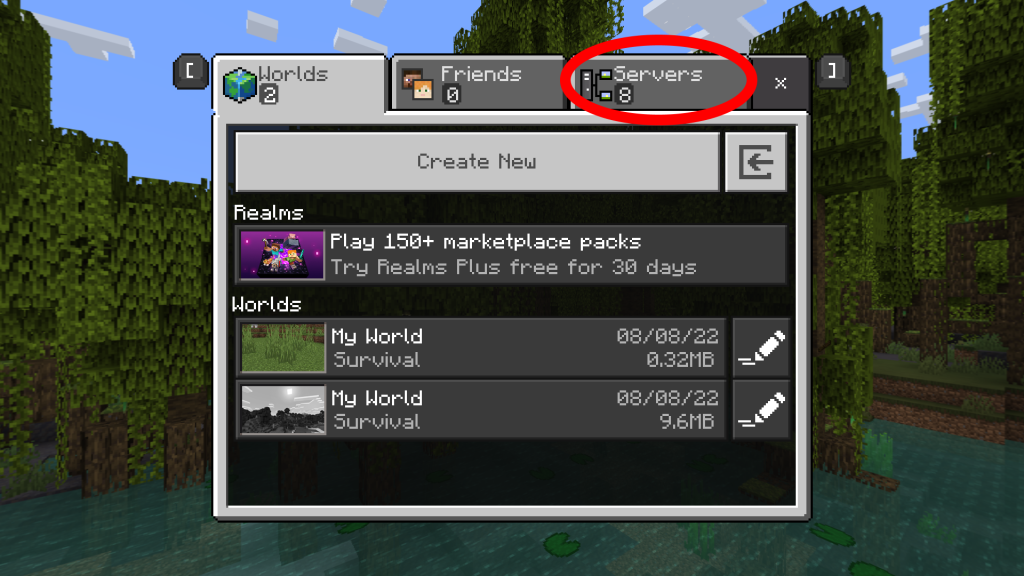 Step 3: Scroll down the left menu and select "Add Server".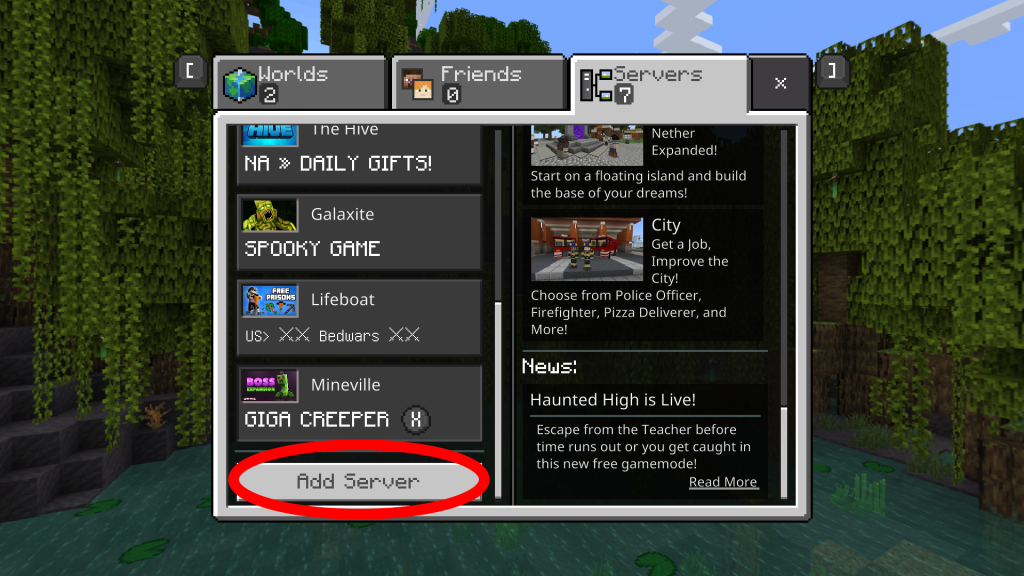 Step 4: Fill in the boxes as shown in the image below. The important part is that you put tmv.zone as the Server Address. Then click "Done".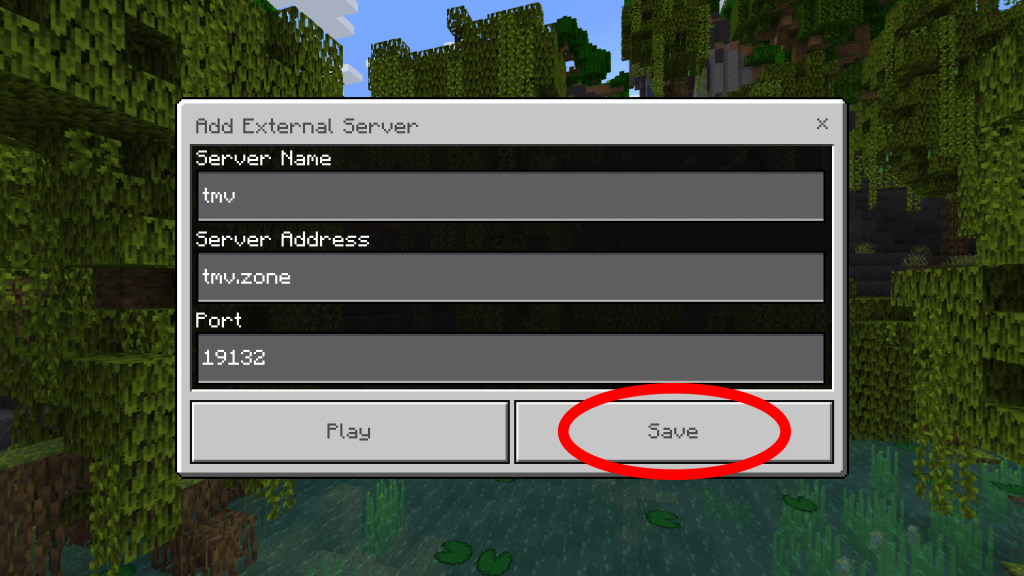 Step 5: Select the server on the left, and then select "Join Server" on the right.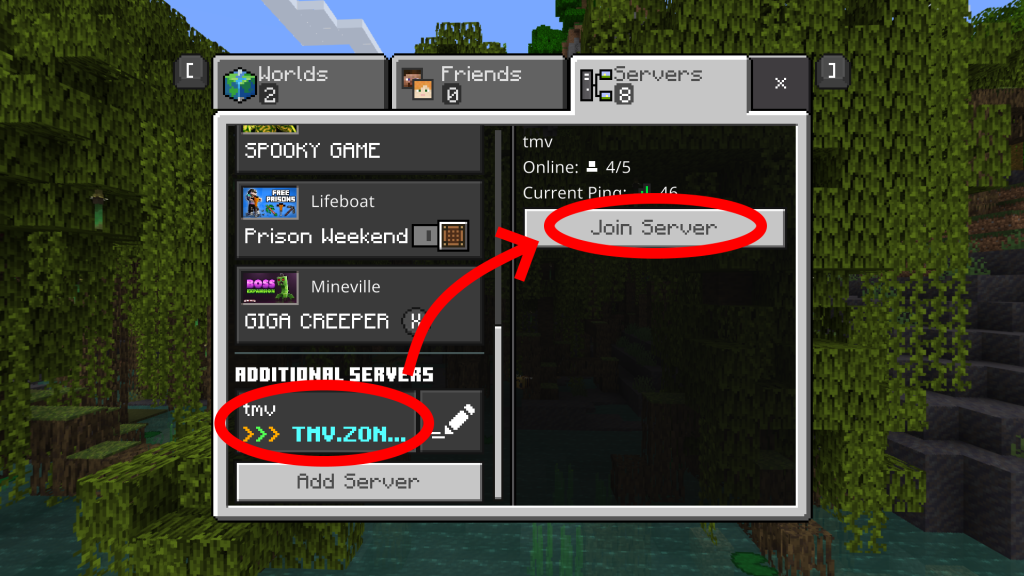 Congrats! If you made it to the last step, that means you have successfully joined the server!
You will join in a lobby. Walk through the portal of the game you would like to play.
Please keep in mind that griefing/stealing is against the rules on all games and doing so will result in a ban.